Neem Oil
Neem trees are native to India and other parts of Asia and are known as Margosa Tree in English and their botanical term is Azadirachta Indica. Neem is a multipurpose herb and because of its exceptional medicinal properties of curing illness, it is often referred to as "plant with a promise".
In ancient Vedas, neem tree is referred to "Sarva Roga Nirvarini" – one capable of curing every illness and ailments. Neem has been used in India since thousands of years and is used extensively in many Ayurveda medicines for its disease fighting properties.
Every part of the tree, branch, leaves, barks, fruits, flowers and root are extremely beneficial as they contain azadirachtin compound which gives neem its anti-bacterial, anti-fungal and anti-parasitic properties. It is extremely beneficial in treating various infections and strengthening the immune system. Besides its several health benefits, it is also used in a variety of household products. It is a safe to use and does not lead to any side effects.
From this tree comes the famed neem oil. Neem oil is a vegetable oil extracted from the fruits and seeds of neem tree. The oil is light to dark brown in colour depending upon its method of processing. It is very bitter in taste mainly because of its triglycerides and triterpenoid compounds. It is used for several purposes. Neem oil contains fatty acids like oleic acid and linoleic acid which are beneficial for the skin. The benefits of neem oil are many.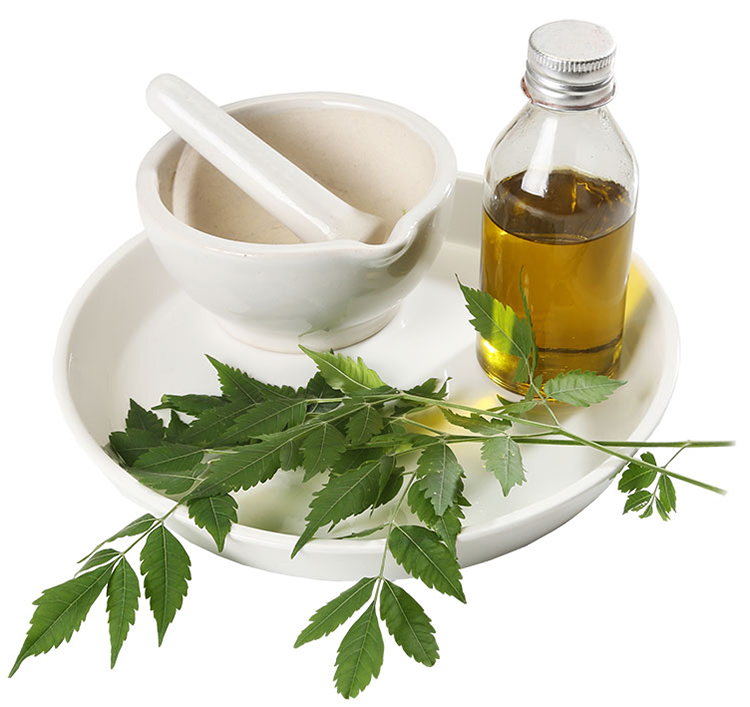 Showing 1 to 1 of 1 (1 Pages)